Our Services
What makes us your ideal partner?
Direct Hire
We assist our clients in finding the most suitable candidates for a position and help for mobilization and extend our services to recruit the most critical and the most difficult to fill positions.
Short / Long term secondment
We assist in the finding the best qualified candidates for our clients projects, mobilize the selected candidates and handle all the payroll function, logistics and compliance HR management for applicable laws and regulations and career requirements.
Complete mobilization
Our mobilization assistance consists of travels arrangements, short terms accommodation, medical procedures, compulsory trainings and expatriation briefing.
Company Profile
Who are we and what we can do for you?
We help you build the career of your dreams
Built from an existing 30-year-old department of FALCOR Engineering & Contracting Services, FALCOR EMPLOYMENT Services was created to develop its services in the manpower industry and serve the governments' ambition to regulate the Employment policy of the UAE.

Our Team seeks to become the finest manpower supply in the country and the most trusted career partner for skilled executives who choose the UAE as their expatriation destination.

We maintain a high standard of business practices and we make sure it doesn't affect the true values of our organization. Our aim is to constantly pursue win-win situation to contribute to the country's economical fabrics' integrity. We value our client's satisfaction as much as our candidate's fulfillment in their career.
TALENT RESOURSING

ONLINE TRAINING

CORPORATE CAREERS

RIGHT MANAGEMENT
Our Team
All for one and one for all. For you.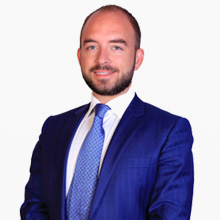 Mehdi Mebarek
Managing Director
Do not hire a man who does your work for money, but a person who does it for the love of it.
Testimonials
This people trusted us. How about you?
Are you ready to join our database of professionals?